Any information would be great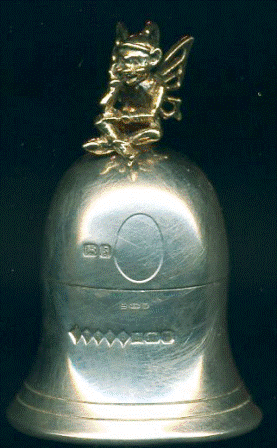 Can you show us a close-up of the hallmark. I suspect Harman Brothers with a Birmingham hallmark.
Many thanks for you reply, the hallmark has HBBROS anchor lion & S I attach another scan. what is the item any idea of year.


HBROS is, as I suspected, Harman Brothers of Birmingham. The anchor is the Birmingham Assay Office mark and the lion is, of course, for sterling silver. However the date code S could be 1917, 1942, 1967 or 1992. They differ in the style of lettering and the shape of the punch. 1992 is my best guess, but I can't be sure without a clear picture of the marks.
Many thanks for you detailed response, what is it called?
I would call it a box. I have seen similar things with fairies sitting on the top being sold on eBay as tooth fairy boxes for holding your child's baby teeth when they fall out.