[color=red]Is this an american hallmark ? if so any chance of maker/year etc ? Many thanks.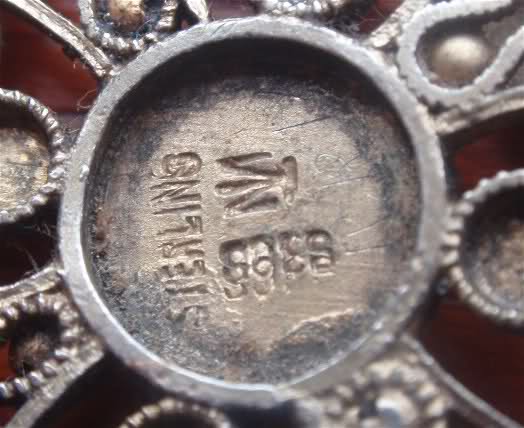 Hi Mac and thanks for joining us. It appears to be American and could be any of a number of makers which used similar marks. Black, Starr, & Frost for example, used an "eagle" mark as did others. The mark you show is not sufficiently clearly struck to tell for sure.
Readers, any ideas?
Regards,
Uncle Vic
Thankyou for your responce uncle vic. Im still no further forward with detailing this brooch. Seems to be a pretty rare hallmark !
Regards