Hi,
This is a condiment set in what I think is Biedermeier style.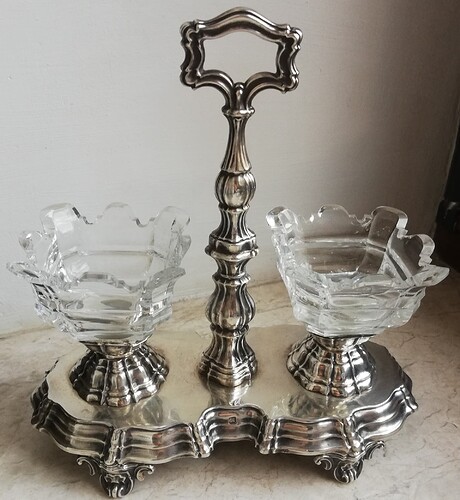 The first three marks say it is from Belgium, mid 19th century.

However, the two last marks I do not know. One of them, presumably the last, is probably the maker's.
Any help will be greatly appreciated.
Kind regards,
Georg