Hi all, newbie here. I am trying to help friends identify a set of sugar tongs that they bought in Belgium some years ago.
So far, I can see that it is by Joseph Gilbert of Birmingham, and that the capital I indicates sterling. I have also seen the back-to-back Cs (like the Chanel logo) and single key but don't what they indicate.
What really puzzles me is the A enclosed in a circle, which seems to match up best with a Dutch mark from 1835.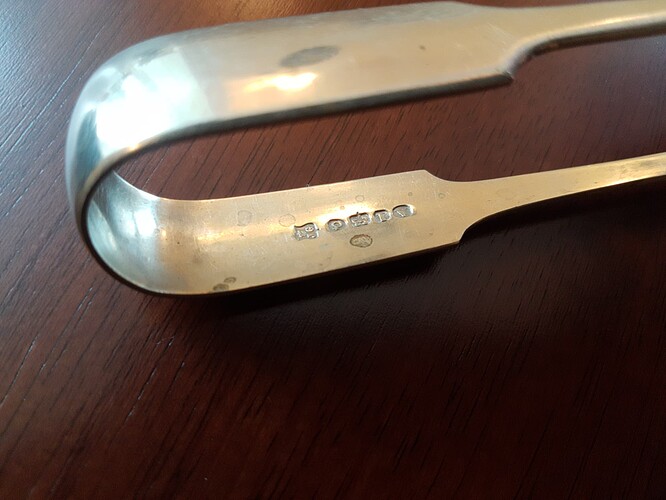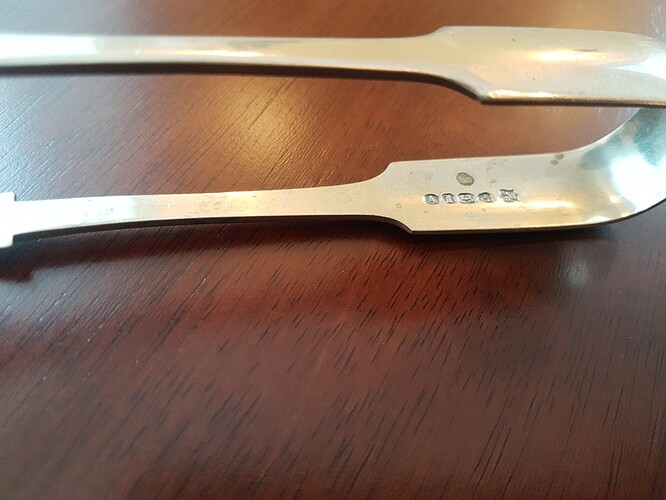 Any help greatly appreciated!