Hi, Can anybody help me with a date and maker for this old st.Christopher.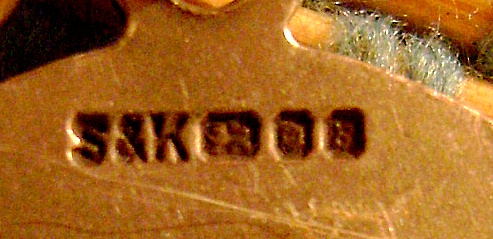 the date letter is hard to read. However early 20th c, as the maker produced works in this part of the century.
The hallmark is a London one and the punch shapes are in the style used since 1936. If it is an italic B then the date is 1976. This S&K is not Salkind & Koshr who were active at the beginning of the 20th century.
thanks for the info. Although, the S&K mark was not salkind… I cant remember who i identified it as. EDIT:: yes it was haha. Who is the maker then?