Dominick & Haff of New York.
Phil
Thanks Phil.
Want to take a stab at this mark for a Victorian tea strainer?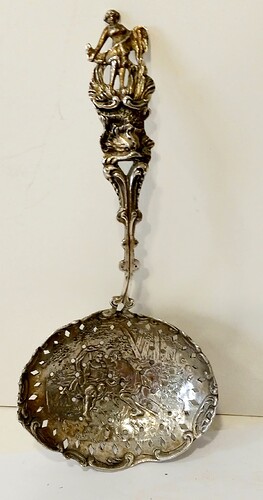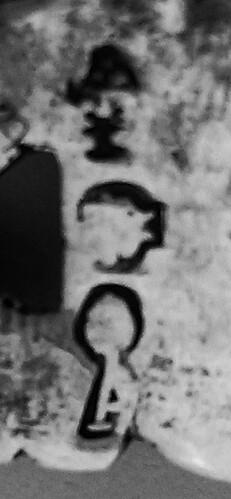 Nice Victorian tea strainer maybe 1870s but can't figure out the hallmark. Also no sterling mark. Any help appreciated.
I have seen a similar A attributed to the Hanau company Weinranck & Schmidt.