Hello.
I can't seem to find any details about this ES&S hallmark. It is from a 1927 silver Masonic jewel.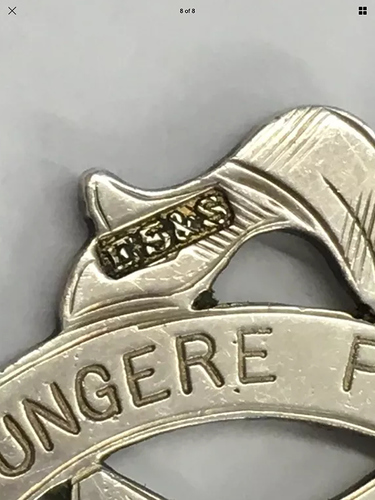 Please show an image of the hallmark, not just the sponsor's mark. Knowing the assay office might help to pin down the identity.
Phil
I am not 100% certain but I'm pretty sure this is Edward Stillwell & Sons, a London-based company who are listed in a 1927 directory as Masonic Outfitters.
Phil
Thank you, that's very helpful.