Hey there… here is some more pieces to my mystery find.
Thanks for taking time to look at them.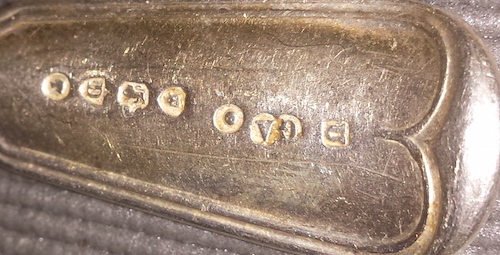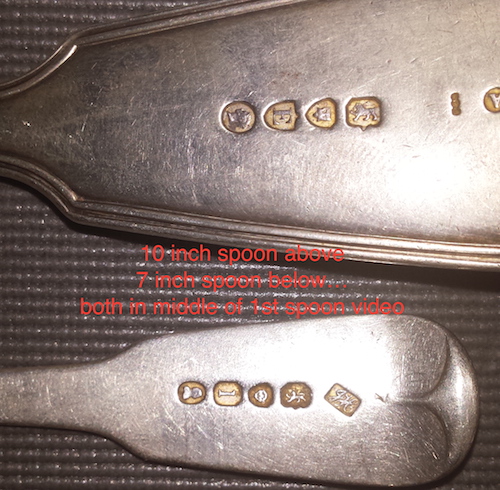 These are all silver hallmarks. The first is London 1879 and the top one in the second picture is London 1880, Both are by Chawner & Co. The lower one in the second picture is London 1826 and the maker is Jonathan Hayne.
WOW thank you !!! I can start sorting through things now. Its hard when it is family stuff lots of emotions. Any idea where would be a good place to sell silver? Or find out if the stuff we have is even collectable?
Thanks again.
I suggest you check out the well-known auction site. You will almost certainly find some completed auctions for items reasonably close to what you have.