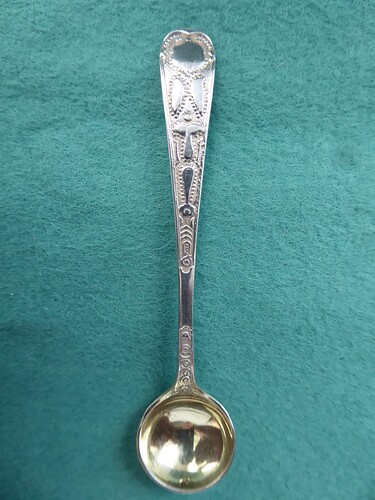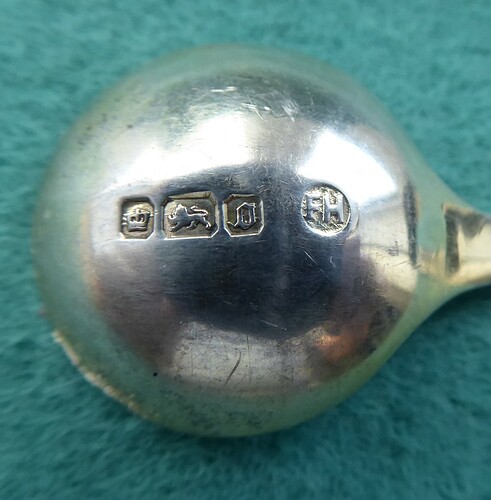 In the back of the stationery drawer today I found this little Salt Spoon with a gilded bowl. Don't have any idea how it got there and don't recall acquiring it!
London assay mark and maker's mark "FH" that would indicate Francis Higgins. However the date mark is a little bit of a puzzle as it doesn't properly match anything in the period. The closest I can see is a letter "d" for 1859-60 that has been struck inverted.
Any guidance and suggestions gratefully received. In the meantime I shall have another root around in the back of the desk drawer to see if anything else turns up.
exmpa