This is a Sheffield sterling silver hallmark with the maker's/sponsor's mark HA of Atkin Brothers. The hallmark has the date letter X for the assay year 1890/91.
Phil
I have a teapot with these hallmarks can someone please help me to ID this is sterling or silver plate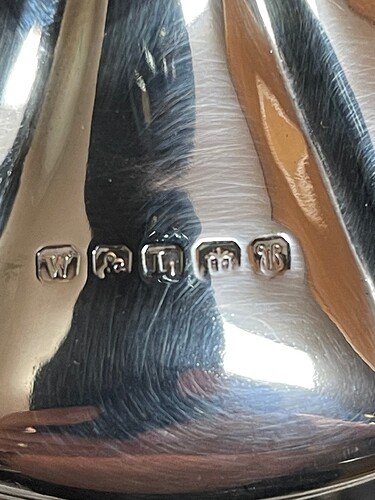 There is nothing specific which indicates silver fineness so it is almost certainly an electroplate mark but I can't find it listed in any reference to be 100% sure.
Phil