Hi, more inherited stuff here, a single piece. looking for any info on it. thank you.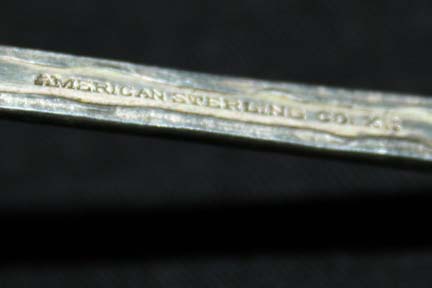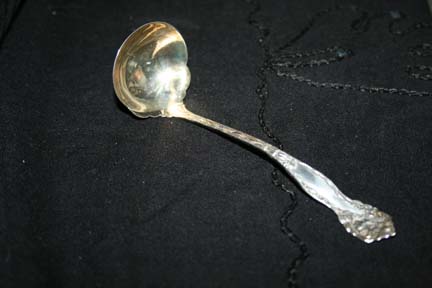 Hi again, Kittyno. I'm reading the somewhat fuzzy mark on the ladle as "American Sterling Co". If so, the ladle is either silver plated or German silver (not sterling). This company was founded in 1871 in Naubec, CT and despite the name, did not manufacture sterling silver items.
Please let me know if I'm mistaken in reading the mark.
Regards,
Uncle Vic