I have searched the letters from the image above and can not find even one hint.
I did find that the symbols, or in my case letters may show the year of manufacture, the factory or maker's mark or town, but I don't see a silver mark.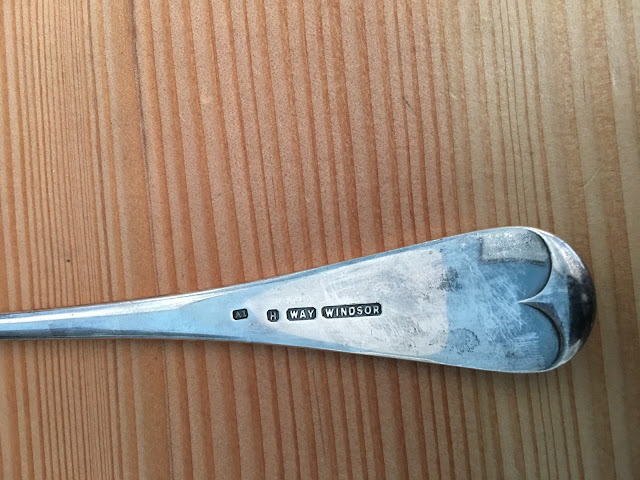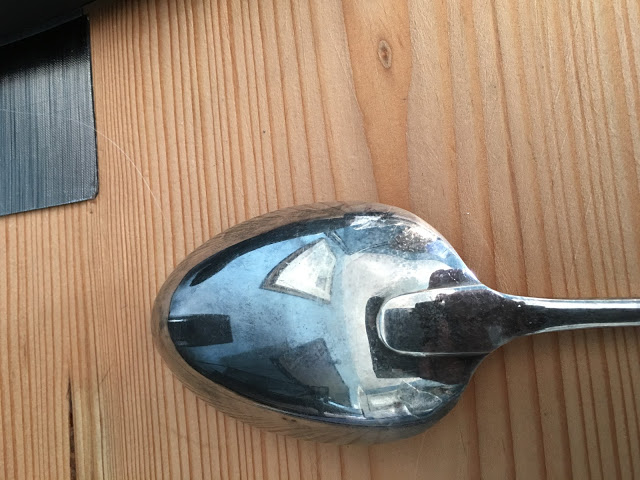 This image on the handle, I am sure is some kind of family crest or mark of somesort.
my parents bought at an estate auction many years ago. Are there any hints here as to where they were made? And the content. I am pretty sure they are silver plate just because of the sheer weight of them. Sterling flatware that I have handled before are much lighter to handle.
Any information I can get would be appreciated.
Thank you
Paula