Can you help me with these 3 marks?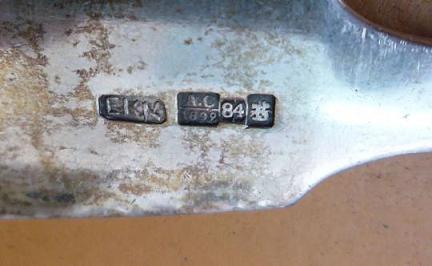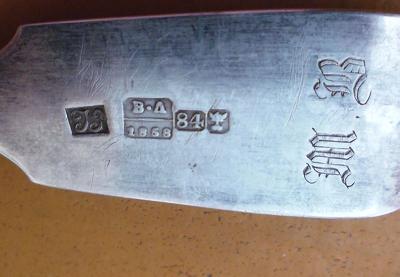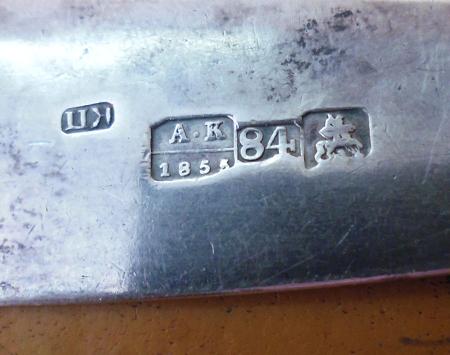 I believe they are Russian. See what you can find here.
Very helpfull.,Thanks a lot.
Thanks again.I found almost everything.
I have another question for help.When i see the 84 mark is always Russian silver?
I ask because i have another scoop (i take picture tomorrow) who haw the 84 mark,it has
year 1855 ,up of the yyear are the letters A3 or Λ3 and the mark maker is
R.Venclt and i dont found it nowhere in russian silver marks.
Any help is welcome.
Regards Tom
Not necessarily Russian, but it's not my area of expertise. Maybe somebody else can jump in with a comment?..
This is the marks.I would be greatfull for any help.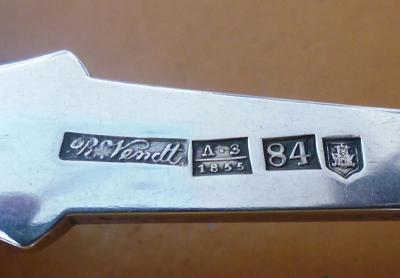 Hi there,
It looks Russian as well…with the town mark for Riga (modern day Latvia), that's the mark on the far right.
Cheers, Ben.