Need help identifying this cup!!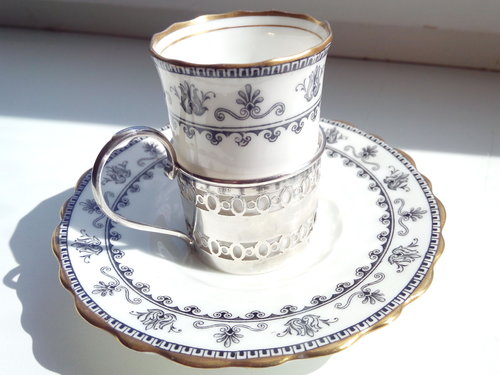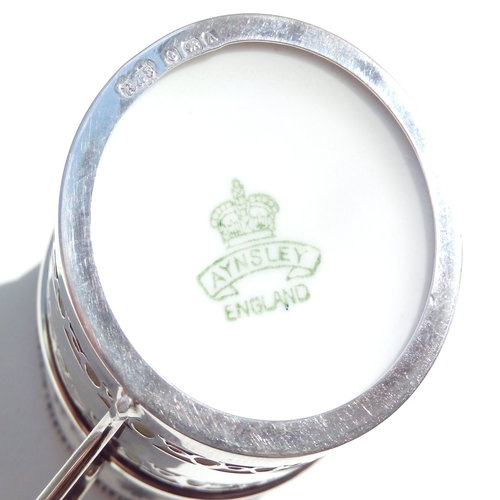 I think this is normally called a coffee can & holder. The silver marks, albeit blurred, look like the mark of Roberts & Belk, & a date mark of 1925/6.
Regards
John
It certainly looks like a Birmingham 1925 mark, but I can't see R&B. Can you post a clearer, larger picture of the hallmark please.
"R&S" "anchor" "lion" "letter А"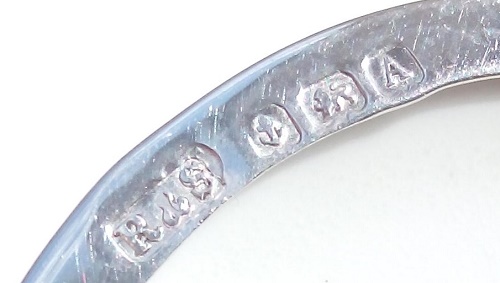 Ahh ok - much clearer. Possibly Reid & Sons.
But I'm sure Phil can confirm this (or not).
Regards
John
Yes, Reid & Sons of Blackett Street, Newcastle upon Tyne.
Phil
wery THANKS

wery THANKS