I would appreciate any help. Thanks in advance.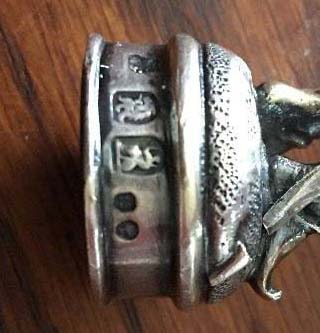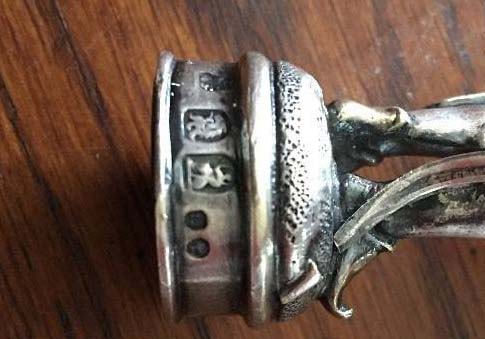 The hallmark is a London Britannia Standard mark - 0.9584 rather than the 0.925 of sterling. There appears to be a Victoria duty mark but I can't make out the date letter. The maker's mark may turn out to be CR over GS for Charles Reily & George Storer but I would need to see a clear picture of it to be more certain. I suggest that you clean the marks and post a clearer, in-focus picture.
here are some better pics.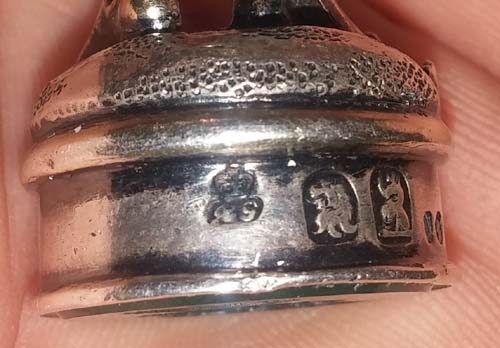 Thanks for the better pictures. What I thought was GS is actually RG. That is the maker's mark of Robert Garrard and the date letter is N for 1848.