Hello everybody,
I have just acquired an old spoon (see photo below).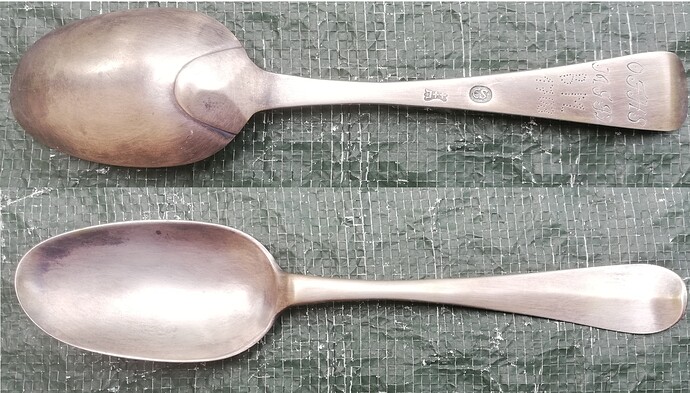 Supposedly it is from city of Gdańsk (Poland), and the date is 1703 (dotted).
However, this date appears to be a later addition, and the spoon may be even older than that.
Any idea on the date will be greatly appreciated.
Regards,
G.