After much research I cannot identify the hallmarks on this fish set. Any help would be very much appreciated.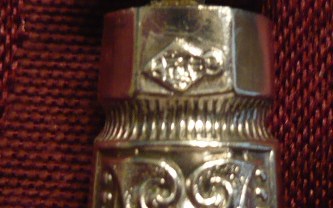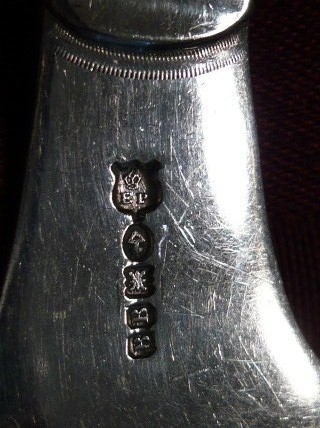 Hi Sandra,
Your servers are electroplated silver - the 'EP' denotes that. The mark in the first picture looks like a design registration mark. It's in the kite mark shape which dates the registration to have been made prior to 1884 when they chnaged to a straight numerical code. I'm not that well up on the marks of makers of silver plate perhaps someone else can help with that. If you can make out the different parts of the 'kite mark ' code you could date the design registration more precisely. That date indicates the earliest date of manufacture not when the pieces were made.
Hope this helps,
Tony
The makers of your electroplated fish servers are Briddon Brothers of Sheffield. There is a guide to design registration marks here. This should allow you to date the design. The manufacturing date could be any time after that.
Thank you so much to you both. I was able to check the year on the registration mark as being 1848 "u".