Can anyone help me decipher what these silver-stamps means? year of produced? value?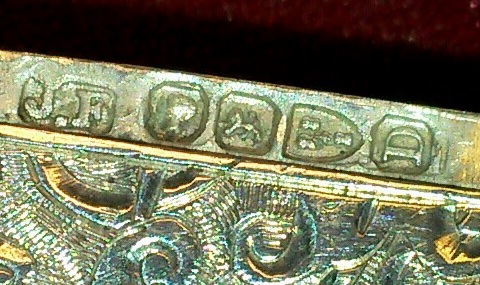 From left to right the marks are:
J.F - the maker's mark of (probably) James Fenton of Great Hampton Street, Birmingham
duty mark - showing that tax had been paid on the silver
lion passant - English standard mark for sterling silver
town mark - the identifying mark of the Chester Assay Office
D - the date letter for the assay year 1887/88
For value I suggest that you check out completed auctions on the Ebay site to find something similar. I assume that the item is a vesta (match case) so you should include "vesta" in your search.
Thank You,