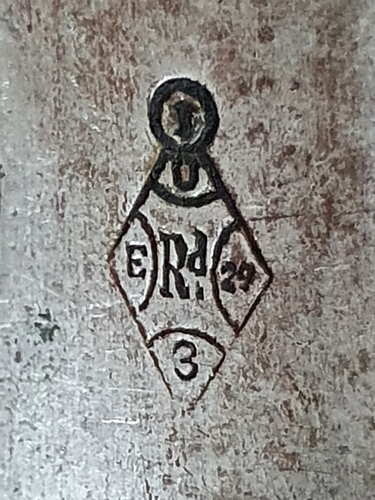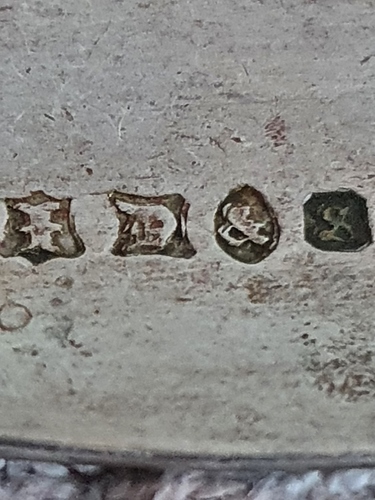 Would anybody be able to give any information on the two markings above on the thongs please?
Thanks
The top mark is a British design registration mark. This gives details about the design (but not necessarily the manufacture). See here for how to read the mark. I note that it specifies a metal object with the design registered on 29th May 1862.
The other mark is that of James Dixon & Sons of Sheffield. It is of the type used on electroplate, not silver.
Phil
Thanks Phil for the info - much apreciated.
Sharon.