Please could someone ident the following, this was found when sorting out the contents of a relatives home.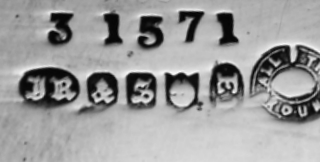 The tray is is silverplate and made by John Round & Sons ltd.
They had several different marks which they used on silverplate items. That particular mark was used over a very wide date range, from 1872 till 1957. As such, to give you an idea of the age of the tray, I would need to see an image of the whole thing.
I hope that helps
Regards
Jonathan