Dear all,
I have acquired a silver salt cellar probably of German origin (photo below).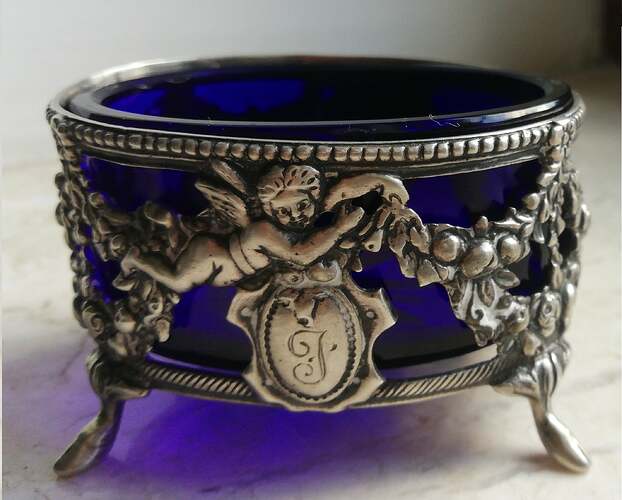 There are marks underside (see image)

I am reasonably sure of one mark (eagle over roses) that is from Wertheim (town in Germany). The other punches are mistery for me. Any help will be greatly appreciated.
George