[url]http://www.kinleycovers.com/silver-care.html[/url]
Kinley Covers specializes in anti-tarnish and polishing products for silver and gold items.
We are proud to offer Silver Polishing cloth by the yard. Made from a 100% cotton flannel material, our polish cloth is impregnated with a special solvent that removes dirt and tarnish from silver and gold pieces.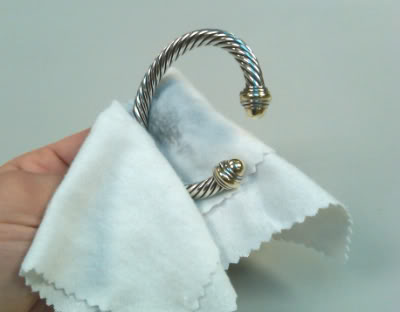 We also offer products made from the KinleyCare Anti-Tarnish Cloth. This cloth is made from heavy weight 100% cotton flannel. The cloth is impregnated with a non-toxic tarnish preventing compound. This cloth is perfect for lining silver storage drawers, jewelry boxes, cabinets and closets. A must have for anyone with silver pieces or silver plates.
This cloth is also available by the yard, or is featured in our anti-tarnish storage pouches and silver flatware roll.