Wanting to find out if this is silver and if it is of any value?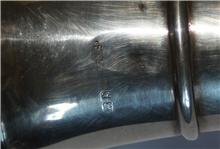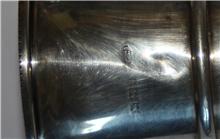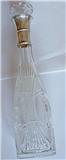 They could be silver hallmarks but we'll have to see some more detailed pictures to be sure.
I'm sorry I cant get any clearer pictures, guess I wont be putting it on ebay…thank you anyway

If you don't have a macro feature on your camera a useful trick is to to try taking pictures through a magnifying glass - it may take several attempts to get it right…
Hi the pics I posted were just thumbnails so I tried to post larger pics. it says on here maximum is 256kb. I reduced them to 240 but it wont let me upload them so I cant get more detailed pics, sorry… thanks anyway
Toots
You also need to ensure that the maximum dimension (width or height) is no more than 500 pixels. You can do that by cropping some of the unnecessary bits and then shrinking the picture if necessary. Alternatively you can upload your pictures to a picture hosting site such as Photobucket or www.tinypic.com and then using the [img] feature to include your picture(s) with your text - there is no size limitation doing it that way but we do ask that you don't post too big a picture, just to aid readability.
Thank you Silvermakersmarks I did try tinypics but I am pretty useless on the comp so will just give up unless anyone would be willing to post pics for me?. I could email them if anyone can help. Once again cheers for all the help
Toots
Here are the pictures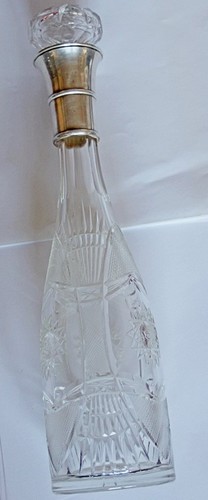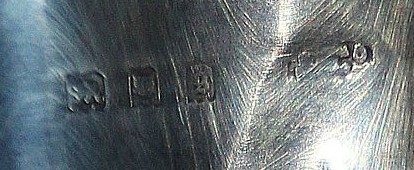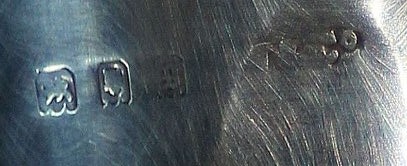 Thank you for your help and letting me know it is silver
This is definitely a silver hallmark. The Assay Office is London and the date mark appears to be the "g" for 1922. I think that the maker's mark is W&Co for Wolfsky & Co.