Hi everyone I am new here and to this hobby, would be grateful for your thoughts on the attached please.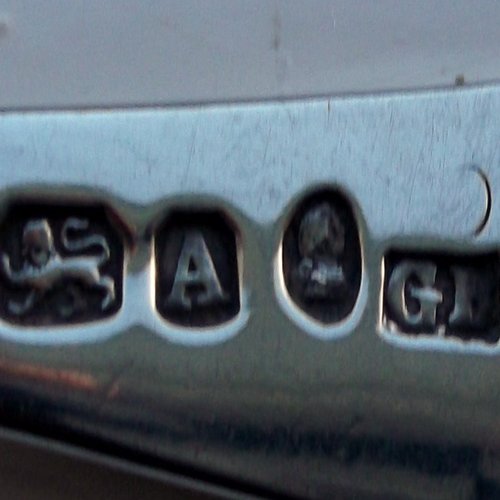 This is a London, 1796 mark. I can't see what the maker's mark is (GH, GN?).
Thanks for your help, I think the last part of the makers mark is worn, I wondered if it was GD or B.
If GB then the maker would be George Brasier.
I wondered if it was him or George Burrows, vey grateful for your help
In fact I think it's more likely to be George Burrows rather than George Brasier.
cheers, can see me spending a small fortune on a new hobby