I have a silver table bell of approx. 10 cm in height.
As far as I can see it was imported by Berthold Mueller/Miller in 1906 in Chester and it is 925 silver.
But there are 2 marks that I cannot identify.
It are:
the standing lion
a letter in a shield (perhaps the top of a 'p' or 'o')
I know that the company BM imported a lot of Hanau Silver.
These are some pics I made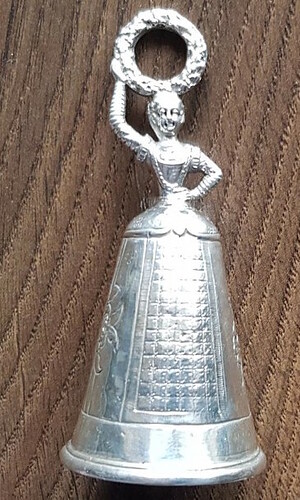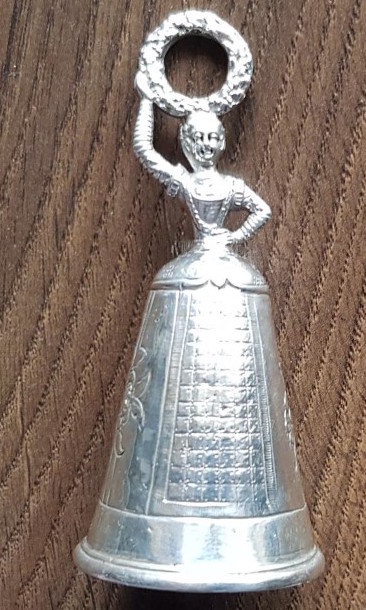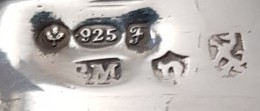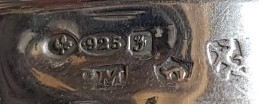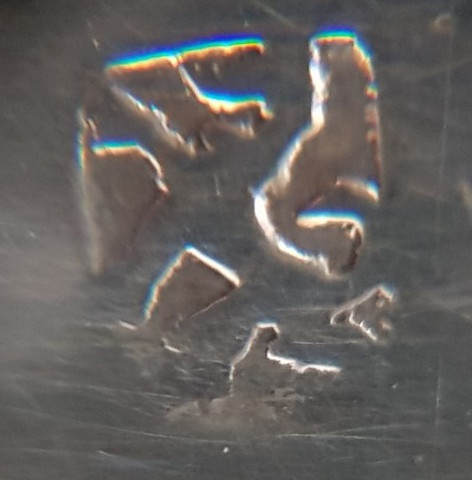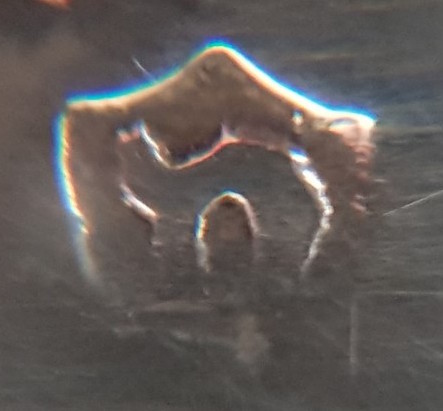 This one is from internet, but it shows the same lion.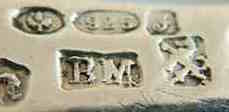 EDIT: I found out it are hallmarks from Hanau, Germany from either Ludwig Neresheimer & Co, or B. Neresheimer & Söhne.