Hi, so I purchased this at an estate auction and have no idea what it is. I'm pretty sure the center piece is silver but not the outside piece. It seems to be completely hand made and has no markings of any kind other than the design on the center piece. The top is a hinged lid that when open allows you to take the center piece out. It's roughly 5" tall x 5" wide x 7" long. The center piece weighs probably at least 20 ounces and the outside piece about double that.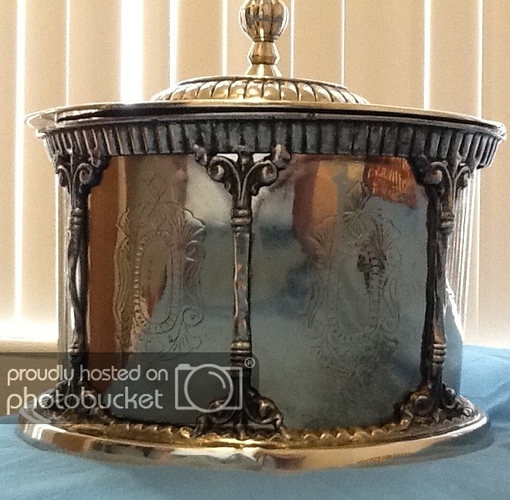 The item in its entirety.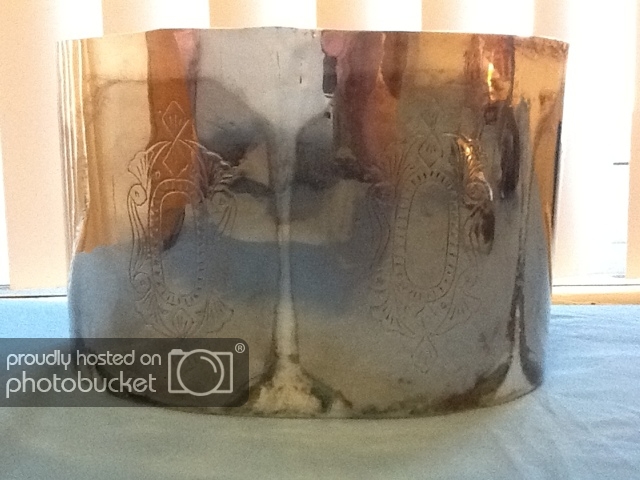 Just the center piece that I believe to be silver. The uneven top shows that it wasn't perfect and leads me to believe it was all one strip and also handmade.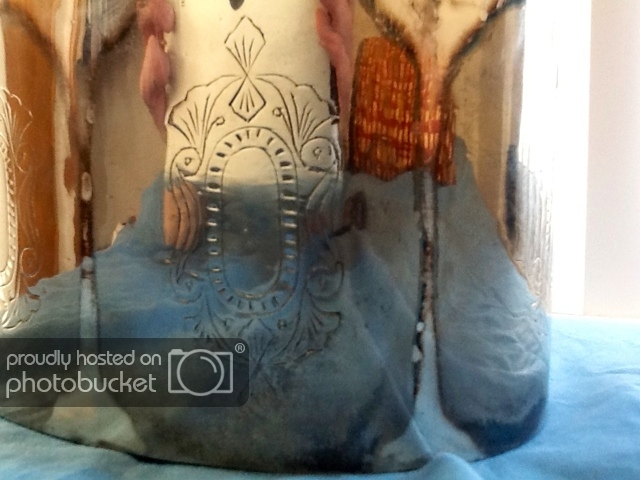 The design on the center piece. There's 6 of these going all the way around. If you look closely you can tell that it was created using a chisel and hammer. Even the rounded parts you can tell were made using very small chisel strikes. The tarnished part on each side of the design are from where it sits inside of the outter piece.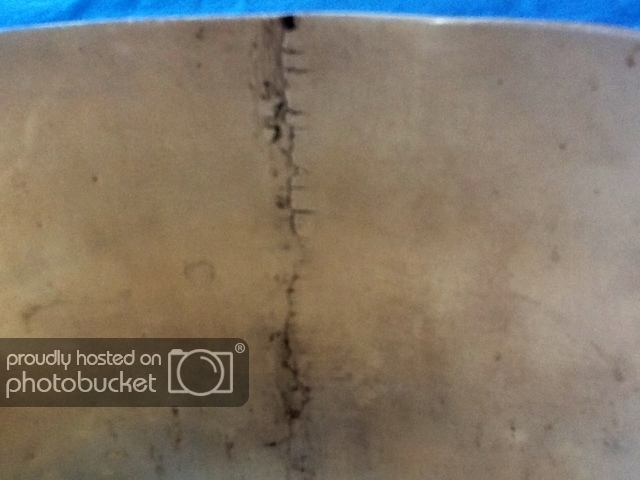 This is to me where it looks like it was melded together after all the design work had been done. It definitely looks like a crease where the two ends of the once flat single piece of metal were joined together.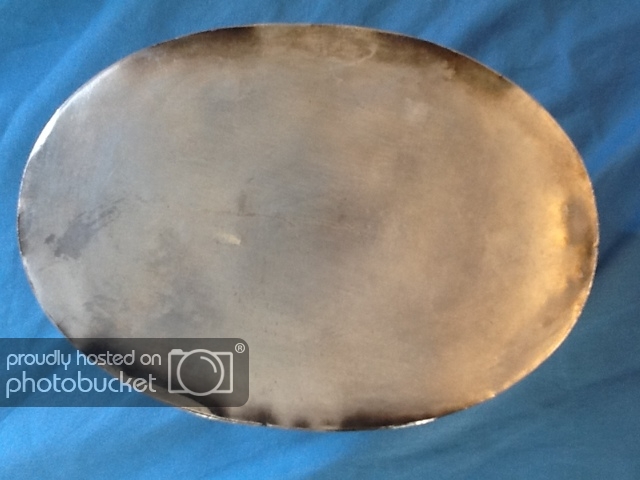 The bottom of the center piece. So strange to me that there is not a single makers mark or identifying mark.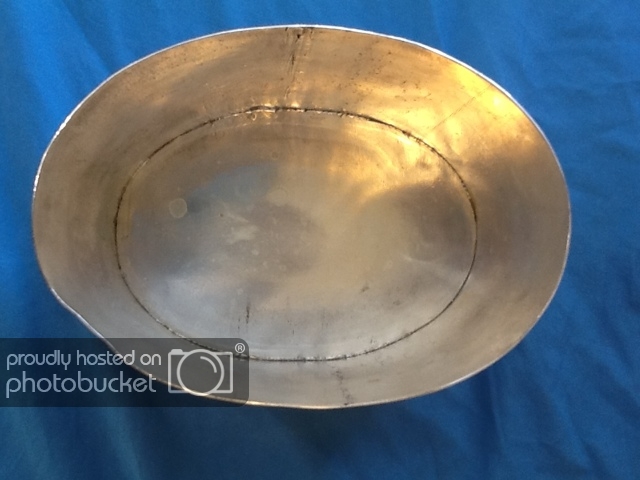 The inside of the center piece.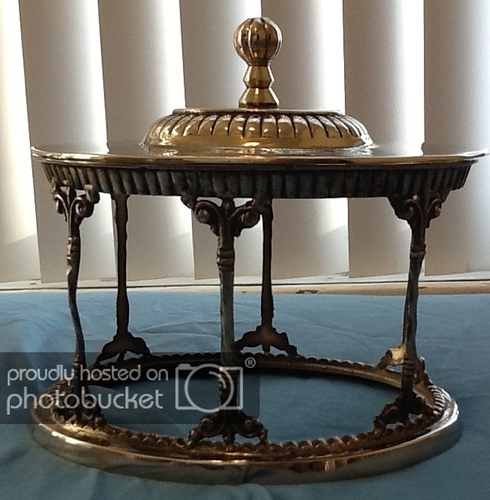 The outside piece sitting upright. I don't believe this to be silver. It seems too heavy/dense/solid to be silver.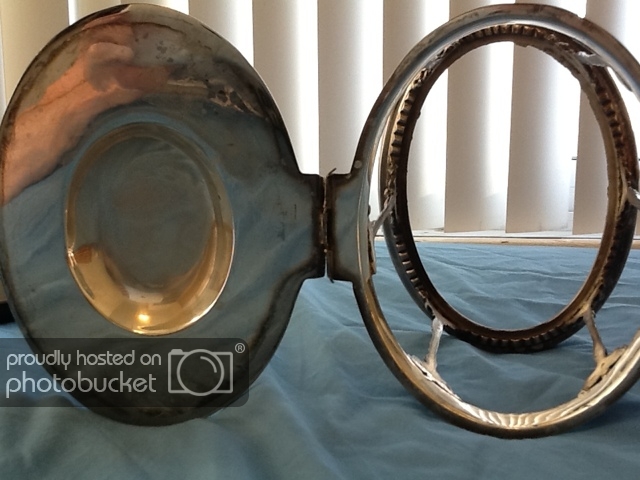 The outside piece laying on its side lid open.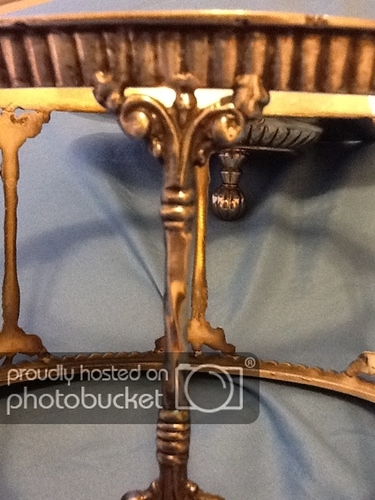 Outside piece to show design of pillars and how it was soldered together.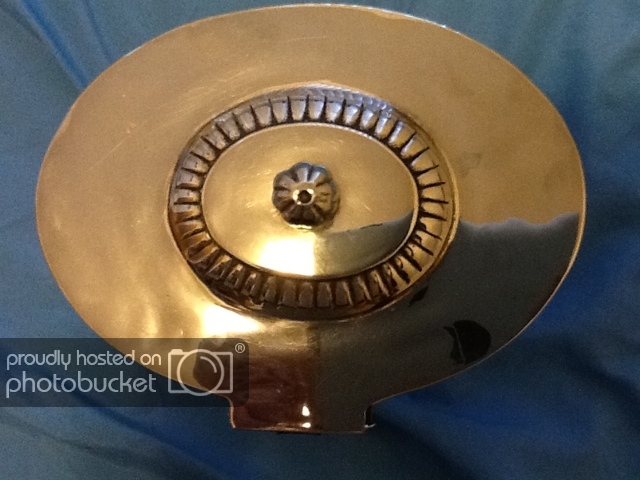 Top down view of the lid of the outside piece.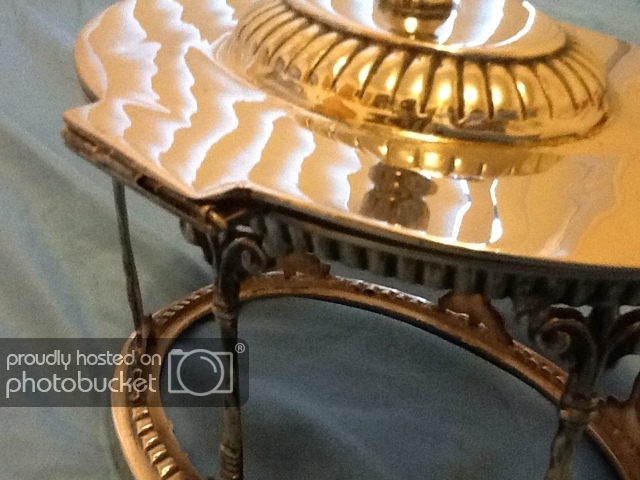 Hinge of outside piece lid.