Hello! Here's a wicked little spoon that I have and am having trouble with the maker's mark. I've found lots of H&H makers, yet can't find this exact one that has the three characters stamped individually (not in individual circles or one big circle or an oval ring, etc.). In the photo, the first mark states "sterling" then "925/1000" then a 5 leaf clover-looking mark then the initials.
If anyone knows, I'd be much obliged!
Starr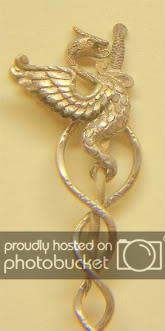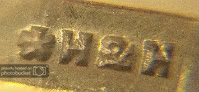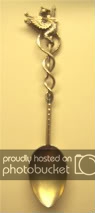 p.s. On the preview my message and photos look GIGANTIC!! Sorry about that, can't figure it out.