Need help with this beautiful old fish server , it measures nearly 12" long. Thanks in advance.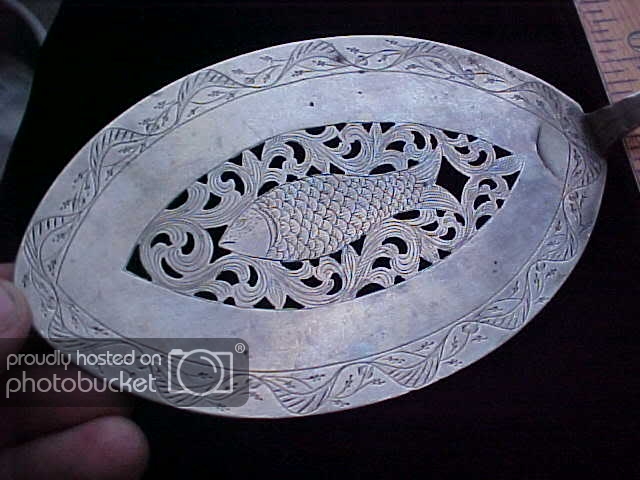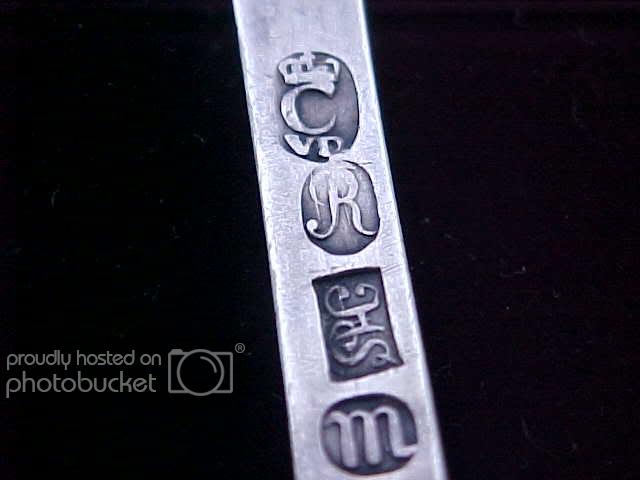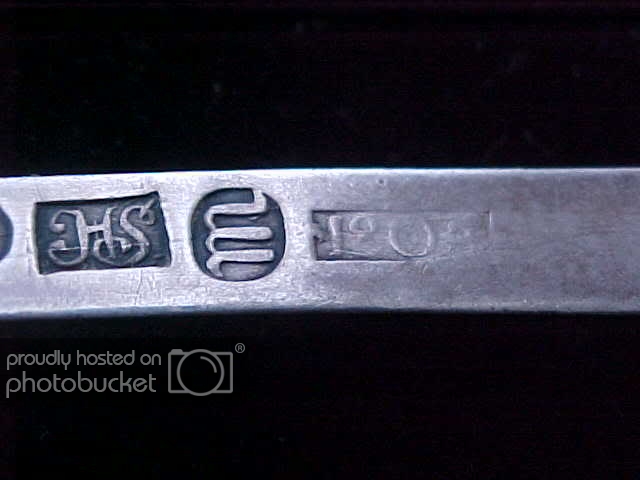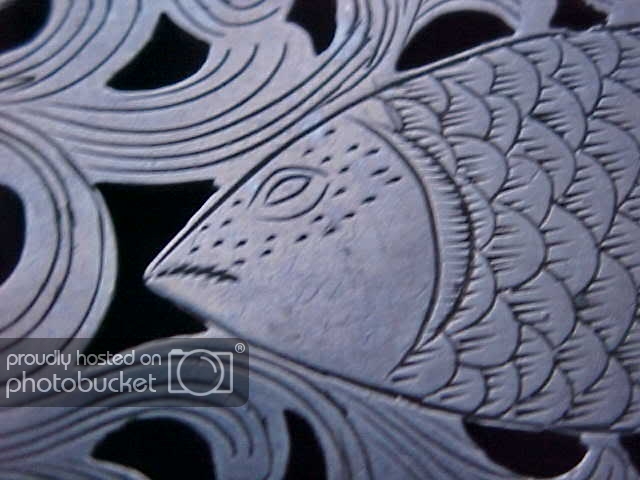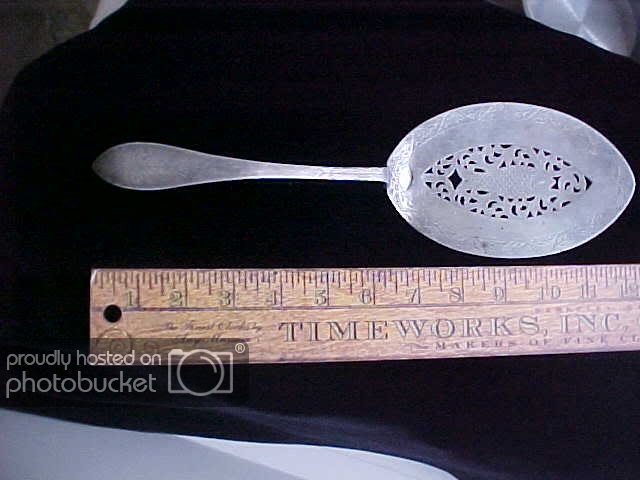 This is a Norwegian piece made by Hans Bjerregaard Steen. The crowned "C" is the town mark for Christiania, now called Oslo. The rectangular mark next to "M" is actually the date it was made 180?. Perhaps you can make out the last number yourself. The "M" represents Scorpio, which means it was made between 24th October - 22nd November. "R" is the assay master Michael Romer.
A really nice old piece of Scandinavia silver. Hope this helps.
Paul.