Does anybody have information on Elmcroft ?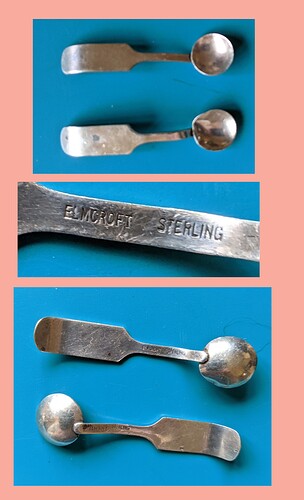 This pair of fiddle salt spoons belonged to my mother, so I'm guessing they are circa 1950.
Online, I have seen lots of pins by Elmcroft, another set of salt spoons, and a knife.
Haven't found reference to the company online or in any reference material.
Curious about who/when/where/info on the company.