Any help appreciated.
I have 4 knives and forks with no handles. The hallmarks show they are London, Francis Higgins III or possibly Francis Higgins and Sons. Date appears to be 1896. They are in good condition apart from missing handles.
What should I do with them - sell as is or sell for scrap?
I also have an unusual spoon/flat Nathan Hayes - very small looks like a mini cake slice. Any ideas of its use would be great.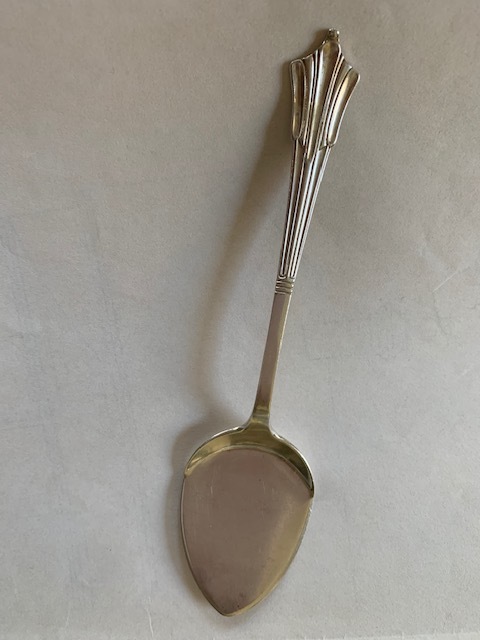 thanks for any advice and help. J