Hello, I have a beautifull little plate with on the backsite the hallmark Minerve 1 and the maker which I don't know.
on the same place as te minerve but on the front is it looks like a little monogram???
it is of the hallmark minerve is put at the same time with a double sort of mark, minerve on the one side and the litle monogram? on the other side.
Can anyone help with this please?
The plate has a diametre from 12cm.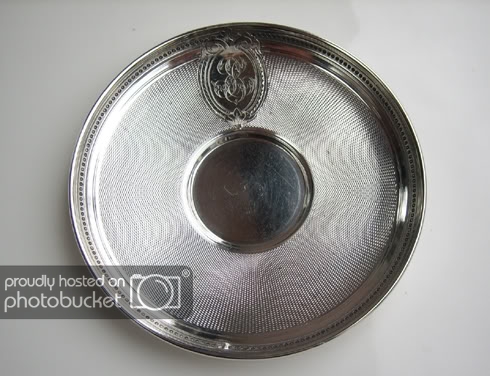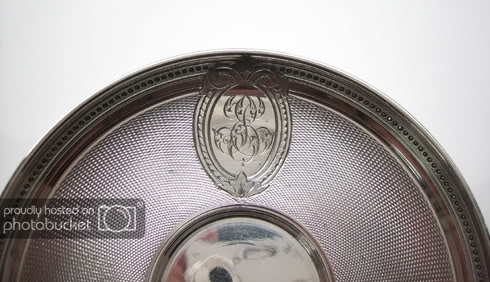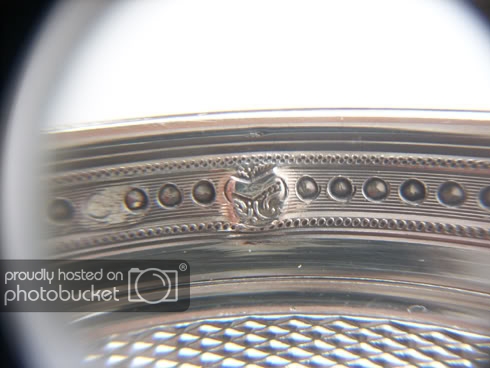 [IM
G]http://i57.photobucket.com/albums/g227/zieziela/hallmarks.jpg[/IMG]
thanks very much