Hi Daniel
Can you please ID the makers marks on the enclosed photo.
Thank you
Trevor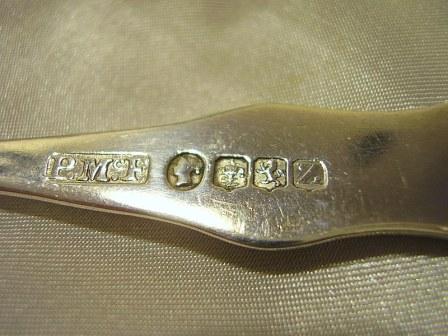 Hi Trevor,
This one was a little more difficult!
I did manage to find the mark, it is that of Patrick McFarlane. However I can find no record of when his mark was first entered.
Best regards
Daniel
Hi Daniel
Thank you very much it's enough for me to have the maker's name!
best wishes
Trevor