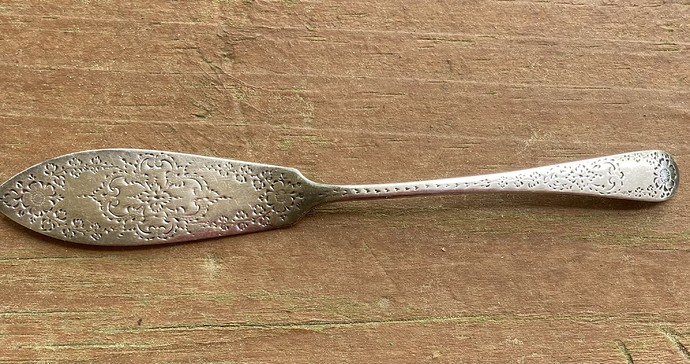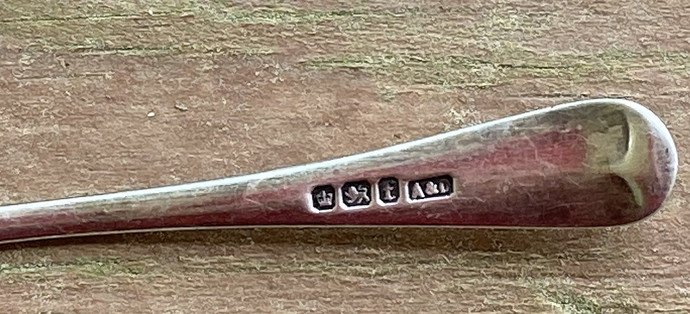 I think it's a butter knife. Probably from my grandmother who was born in late 19th century in Scotland.
Yes, it's a butter knife. It has a sterling silver hallmark for Sheffield with the date letter "t" for the assay year 1911/12. The maker's mark, A&D, is that of Allen & Darwin, a Sheffield company.
Phil
Thanks Phil. My dad was born in June 1912, so possibly my grandmother's wedding present. Don't actually know when she married.
It's nothing particularly special, but will have some intrinsic value as it is silver. Similar butter knives (without decoration) are selling on Ebay for no more than £20.
Thanks for your candid answer. I'll. It be selling it and trying to make my fortune

Typo: I meant: "I won't." Can posted replies not be edited? I am new to the forum.
I have the ability to edit as a Moderator - I don't know what "ordinary" posters can do. If you can see a pencil symbol that allows you to edit your posts.