Hi, can someone help me to identify the following hallmarks and their meaning. Thanks.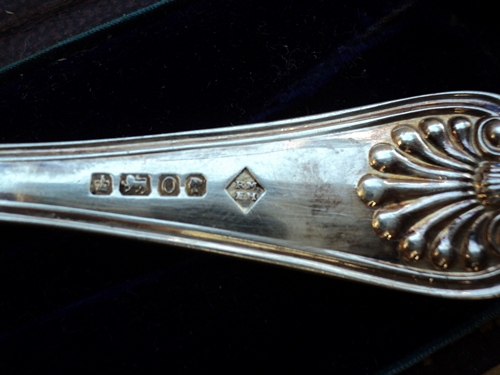 The hallmark is Sheffield 1881. From the left we have:
crown: Sheffield Assay Office mark
lion passant: English sterling silver standard mark
"O": date letter for 1881
Victoria head: duty mark
RM over EH in a diamond: maker's / sponsor's mark for Martin, Hall & Co (the initials are those of Richard Martin & Ebenezer Hall, the original partners in the company)
Thank you so much silvermakersmarks. You have been very helpful!

Do you have an idea of the its value (photo attached) or someone who can value it?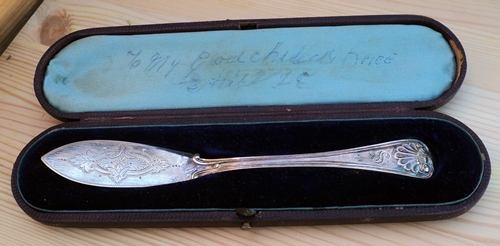 I would expect a butter knife like this to sell on the well-known internet auction site for £20-£40.
Thank you very much