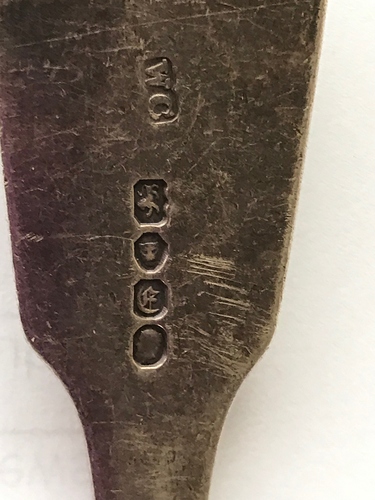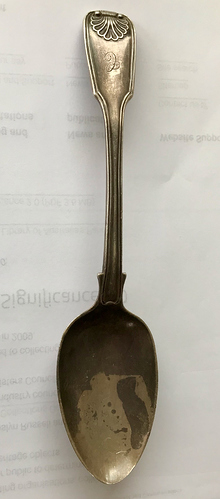 Hi Everyone,
I have an old well used and tarnished tablespoon that I am trying to find some background on. It was assayed in London, in 1840 I think. The maker's mark has me confused though. The only possibility I can see, is that is was made by William Chawner II, however William died in 1834 and his wife, Mary Chawner registered her own mark in 1835.
Is there an explanation for the gap between making the spoon and having it assayed? Another problem I have with this mark is that most of William's marks have a full stop between the W and C. The only one I have found without the full stop is one he registered in 1817. One in 1813 and another later than 1817 have the full stop.
I hope someone can help me with this. Thank you.
Moz