New to this site - I am trying to clear up an estate and have a couple of pieces that I'd like to identify the maker and age of before moving them along to new homes.
Could someone point me in the right direction to identify and date this lovely little jug/creamer? I was able to use a Goddard Silver Care Cloth to clean the piece enough to expose the maker's mark and when I enlarged the photo discovered there is a 7571 etched above the shield & turret or shield and crown.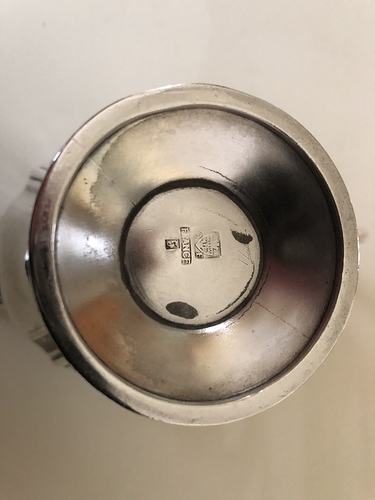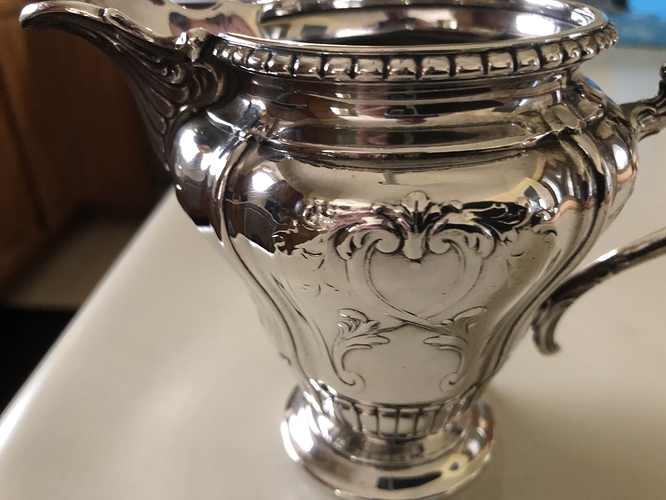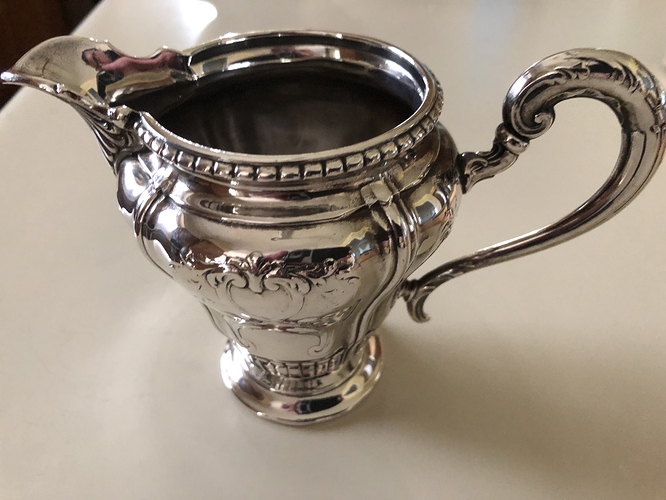 Any assistance would be greatly appreciated.