Anyone?
Some suggestions?
Please…
Hi,
The mark photo is too blurred.
Try to make a better one.
It is difficult to help if one can not clearly see the hallmark.
Regards,
G.
… and a picture of the whole piece might help.
Phil
Thank you guys, I really appreciate it.
Unfortunately, it's my best photo, for now.
I have another one: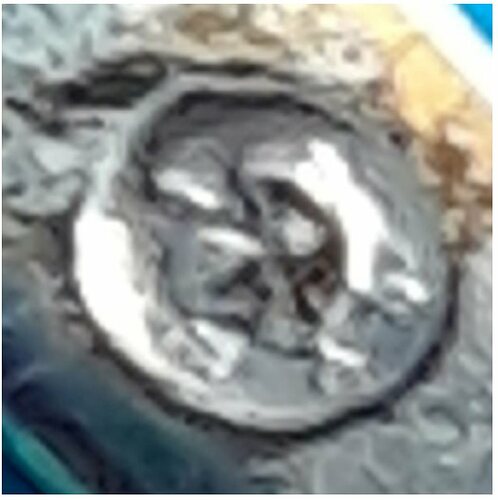 Here, it looks like this mark -

(1818-1864)
St. Petersburg, Russian Empire
???
P.S. It's a silver ring with the well-known hallmark 925
Hi again,
Unfortunately, the mark is still blurred.
It may be or may not be the St Petersburg mark (three anchors in a circle). However, the Russians used another measure of silver purity at that time, namely the so called zolotnik(i). The most popular was 84 zolotnik(i) meaning 875/1000 proof. If you see the number 925 on your ring, that means it is definitely not Russian from that period (yet it still may be contemporary Russian). I think that further discussion is pointless unless you take a better picture.
Regards,
G.
Oh yeah, exactly

Thanks
See you