[size=150]I just want to know what each marks means. Any one can tell me? Thanks a lot.[/size]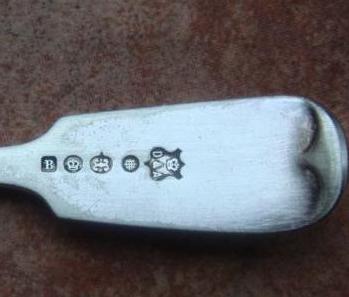 The D&A in the last mark stands for Daniel & Arter of Birmingham England.
This is one of many sets of silverplate marks used by them.
The B stands for Birmingham.
The 4th, round, mark from the left is their trademark, a globe.