Hi
I have a silver spoon that I am struggling to identify the maker of.
The hallmarks are as follows: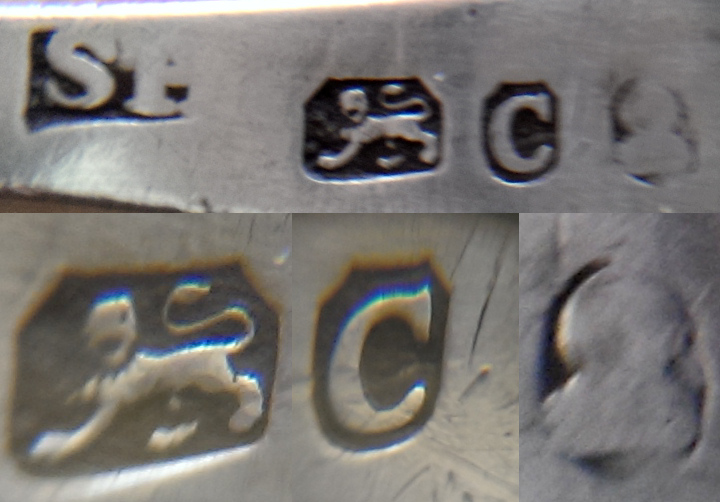 The makers stamp starts with an S but I am unsure of the next letter. It could be a H looking at the feet but there appears to be an odd bit near the top left of the second letter. There isn't a dot between them unless it's been rubbed away.
Date-wise I wonder if someone could validate my findings as I'm completely new to collecting and would like to be certain I have the date right.
There is no assay mark on the spoon, presumably it's been completely rubbed away but I think the duty mark, while very worn, is George III. The closest I can get to a George III stamp with that kind of C date mark is 1798 on this London hallmarks PDF:
http://www.antiquestradegazette.com/media/1126367/london%20hallmarks.pdf
However the bottom of the shape surrounding the C looks different - not as rounded and with one of those pointy bits… or maybe mine is just worn? Also, the lion doesn't looks the same.
Any other ideas?
Many thanks