hello,
I know very little about silver but have come across several pieces any help would be very appreciated.
Anabel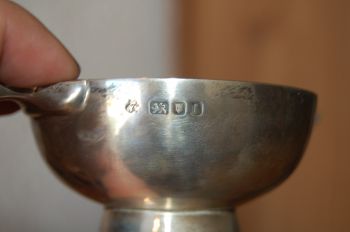 From the hallmarks it seems to be sterling silver made in London. I can't make out the date letter or the maker. Definitely is worth keeping

Hello, the manufacturer is Wakeley and Wheeler of London and the dates i think are from the 60s.
This is my question, where would be the best place to sell them?
Thanks again,
I 'shop' at eBay a lot myself. It may be worth considering.