Any help IDing this object would be most welcome! Hallmark on base pic not very clear unfortunatley.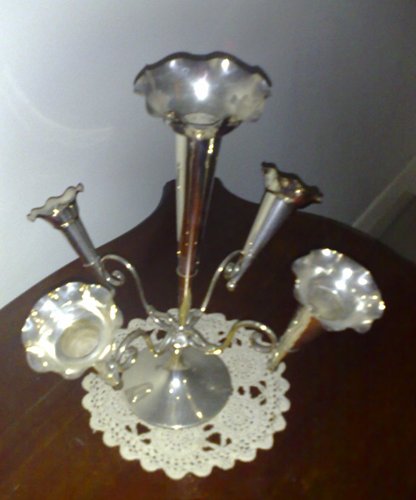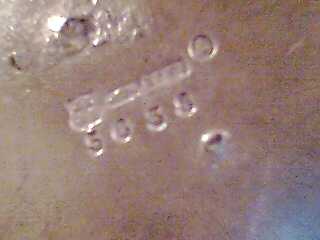 The name for this is an epergne or table centrepiece. The trumpet bits are vases for floral decorations. I can't help with the marks on the base - too blurred, but they don't look like hallmarks, and I can't see "sterling" anywhere, so it's probably silver plate.
cannot read the mark - silver is possible without Sterling.
But this is silver palted - the yellow is the base material sticking out under the silver plater.
Base material brass.
But in case it is the picture try better picture of hallmark.
ps the yellow in my picture - is not base material but gold decoration.
Thanks so much, I'll try to get a clearer picture of the underside, it does seem it is silver plated, there's definitely no "sterling" mark that I can find.
Much appreciated!