I think it could be French silver-plate, with 25G of silver used in plating, but I can't quite make out what's to the right of the 25, so it might be something else entirely.
Thanks a lot Lemec for your response.
I been searching everywhere but hadn't found anything quite like it. I'll follow up on your advise.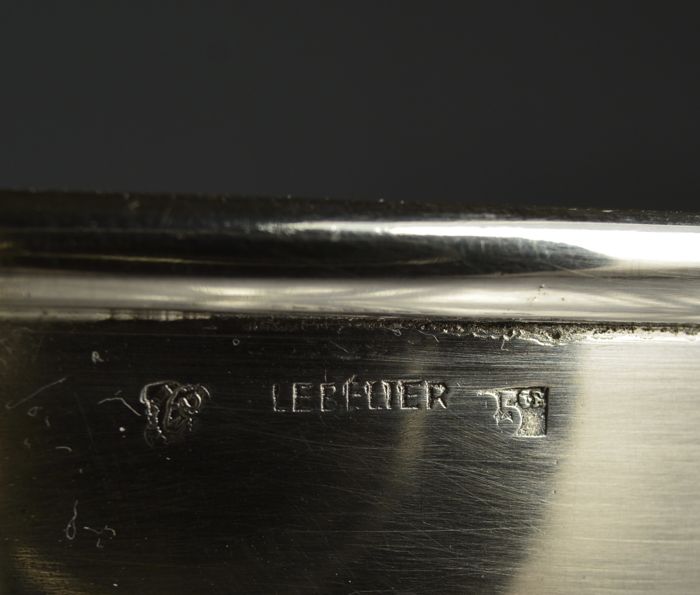 Thanks again for the advice… Just found a match for my bowl mark. Its not LETELIER, t's LEBELIER!! You were right, French.
Look like vintage art deco. Great to solve the puzzle

How wonderful! Glad you found what you needed!