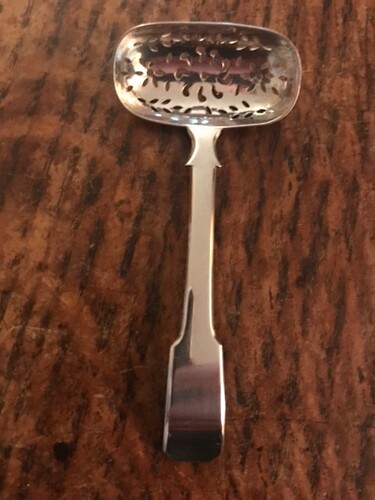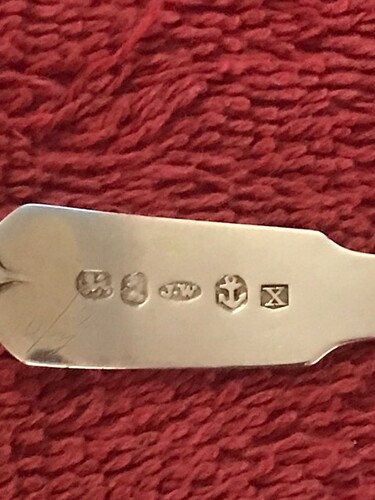 It's 4.4cm in length and weighs 13 grams. Clearly marked for Joseph Willmore, Birmingham 1821 and sort of works as a sugar sieve with very fine castor. But it's more the size of a tea caddy.
One theory is it is a caddy spoon that you can pour the tea through like a strainer.
Another theory, since it appears to be bandbox new, is nobody else in the past 200 years has been able to figure it out and it remains a beta-type spoon Willmore never put into production and nobody ever used except as a gift which is how I got it.
Also why the strange sidewards rectangle shape? It's not really convenient as a shovel or a sieve and you'd need a pretty steady hand to get hot tea in and through it.
Christopher