Silver Collector Forum:
Hello, I just joined your glorious forum community & this is my first post.
I picked up this little silver plated double hinged lid JW Tufts box yesterday and was intrigued by the quality and detail of the simple aesthetic-movement piece. As shown, the bottom reveals a 1878 PATENT date for something associated with its design (electro-deposition?)
Dimensions: (Approximate)
3" x 3.25" x 3.5" (LxWxH)
It has an original green velvet type of lining inside. I have never seen such an item, but I am a novice collector so that in itself is not surprising.

Thank you for sharing your insight & expertise!
Cheers,
Andy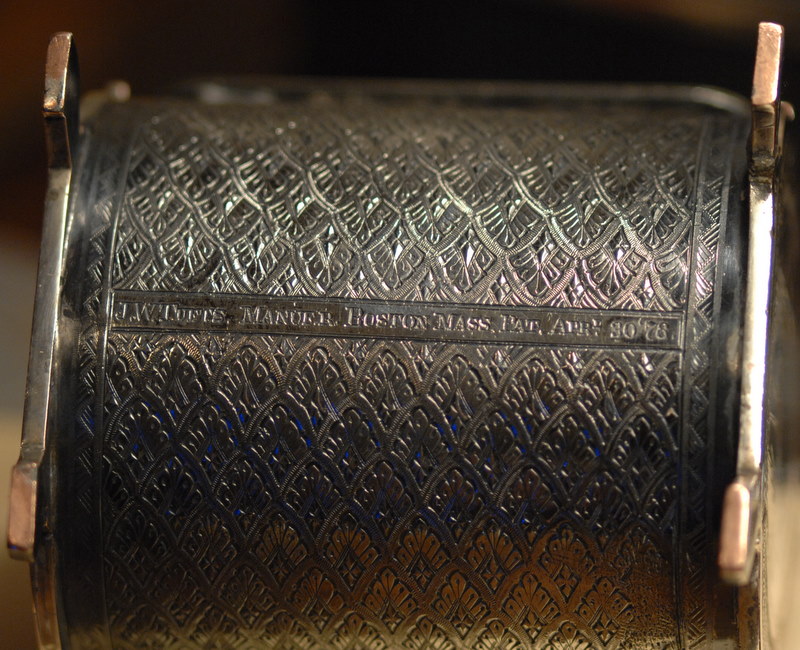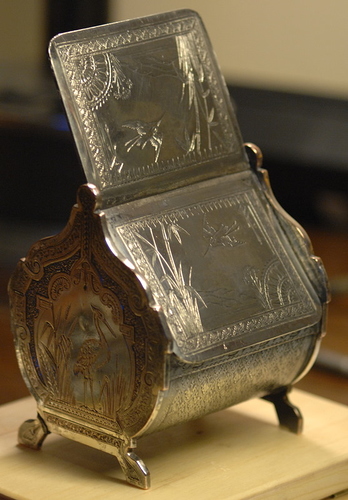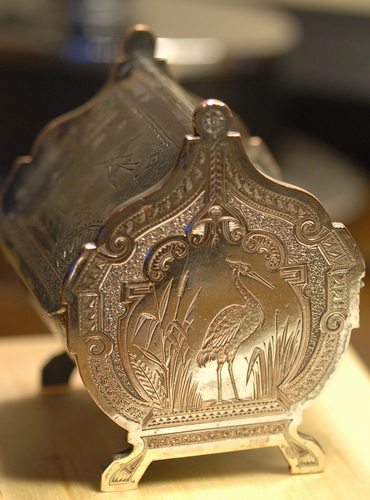 [/img]