Hi everyone
i've got a Mappin and Webb's Sugar bowl (pretty sure that's what it is). Its Rd number is 71553.
I have done some researching trying to find the exact design online but have found very similar, but not this exact design with rounded handles ball feet and ribbed design.
It has 2 engravings on it. One in calligraphy writing that I think is WHK (possibly someones initals?) on the other side is the word CONFIDO in a banner and a right hand pointing upwards with the first two fingers pointing up, the last two fingers point into the palm. I have researched this to be the Scottish Boyd family clan.
Anyway, Im just looking for any information on this item - a date, possible value and the significance of these engravings which i assume to have been done post production of the item. If anyone has any links the a photo of the same set I would be most interested to see, as I said I cannot find any images online of this exact design.
Many thanks,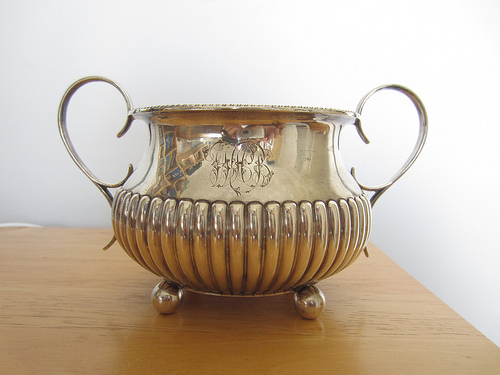 IMG_3355 by hollys8, on Flickr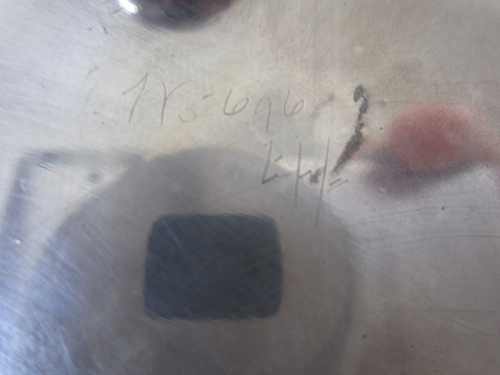 IMG_3364 by hollys8, on Flickr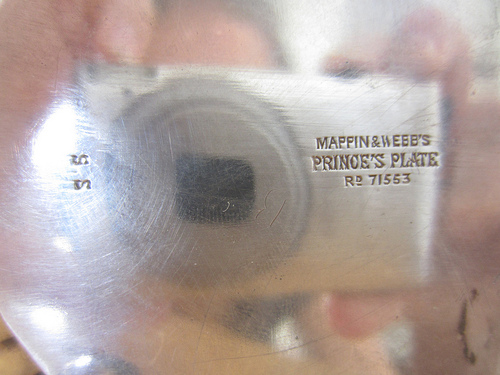 IMG_3363 by hollys8, on Flickr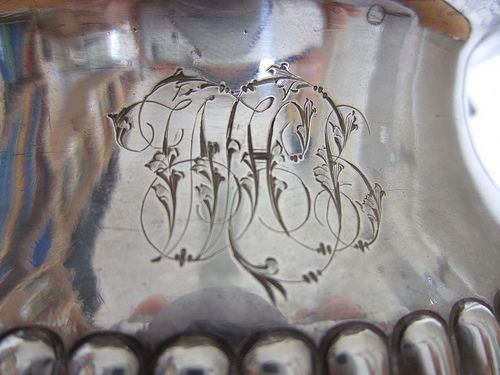 IMG_3357 by hollys8, on Flickr