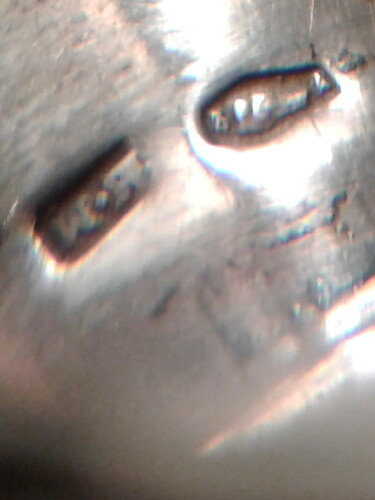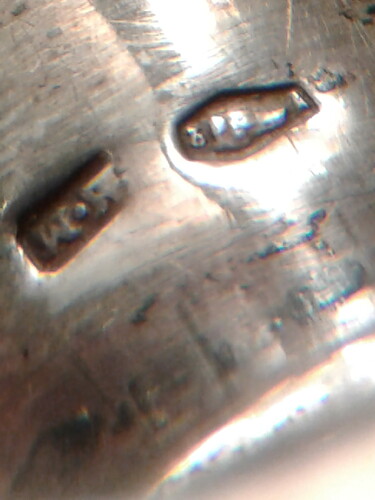 Hi,
These photos are about the clearest I could get them after about 20 minutes of fussing with a jewelers loop and my phone. I hope it's clear enough that someone could give me some idea of what they might be. This is the handle of a cane, the people I got it from said it's very old and they think it is silver.
I think that the one on the right looks like a dogs head with a couple of tiny symbols flanking it, and the leftmost one looks like a W and a backwards R, but maybe that's an A? I've looked over lists of marks, but haven't found anything that looks very similar.
Any help or direction would be immensely appreciated.
Thank you in advance,
Mark