Hiya,
Nice to meet you all, hope everyone is safe and well in these strange times!
New to the world of silver collecting and keen to learn as much as I can
I've stumbled across this forum and would love some help
Can anyone let me know about the markings I have on these sugar tongs?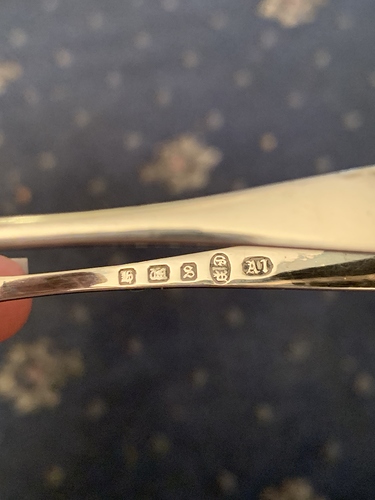 From my understand the A1 is good but the S probably means silver plate rather than the good stuff?!
Can't make out the other markings for the life of me,
Appreciate any help, thanks so much!
Vikki x