Paul Storr Chamberstick photos.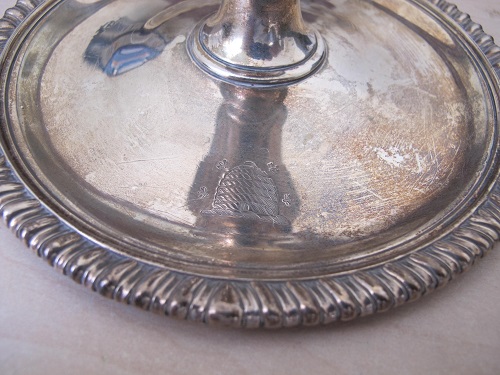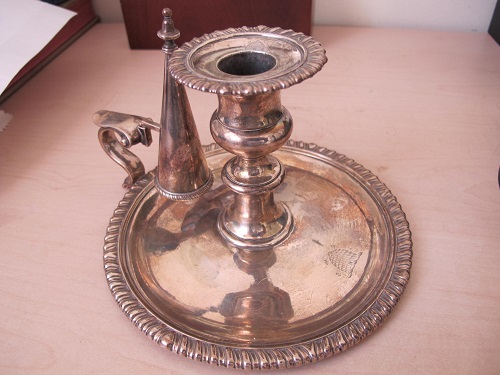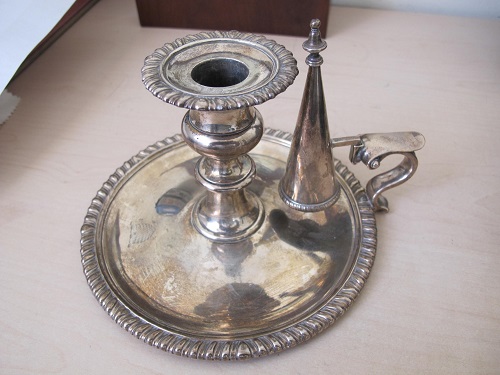 Hi would you be so kind as to gie an idea of the value of a Paul Storr Chamberstick.
It belonged to a great uncle and is thought to be fairly rare. I did some research round a year ago and found another example of one which sold at Bonhams if I remember right for around £3,200.
I am now looking to sell preferably to a collector but not through auction due to the exorbitant seller fees. Would the value still be around £3,200?
Many thanks in anticipation of your reply.
The hallmarks are very clear on the base and candle holder but rubbed on the snuffer. All three parts have the beehive mark which I understand to be have Masonic origins. The inscription on the base which I shall rephotograph gives related provenence to a fairly famous / infamous person at that time.
The hallmarks are for Paul Storr and the chmberstick itself is absolutely identical to the one sold at Bonhams.
As this is very much a specialist item I don't feel that I can suggest my usual valuation method of checking completed auction prices on the well-known online auction site. Georgian chambersticks are selling there for around £300 - £500 but the Storr connection will push the price up considerably. I suggest that you should contact a major auction house and at least get their estimate. My personal feeling is that £3200 would be at the very top end of the range and is certainly more than I would want to pay myself.
The beehive is a family armorial
Additional pictures