I inherited my great grandmother's silver, and I was hoping to learn more about them.
Thank you for your help.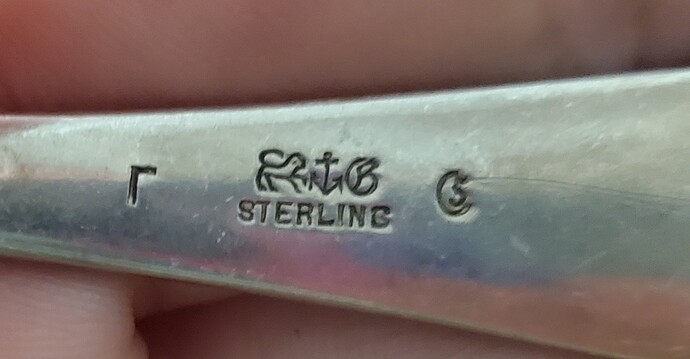 British silver hallmarks were never applied as incised characters like this and did not, except occasionally on silver exported to the USA, use the word "sterling". This is an American mark - of the Gorham Manufacturing Co of Providence, RI. This version of their mark dates from the last quarter of the 19th century.
Phil