Hello - I've been using your resources for a couple of weeks but have a couple questions I can't answer alone as my sisters and I start to work through a houseful of treasures collected by my grandmother. I have successfully identified several pieces of silver but the following are giving me trouble!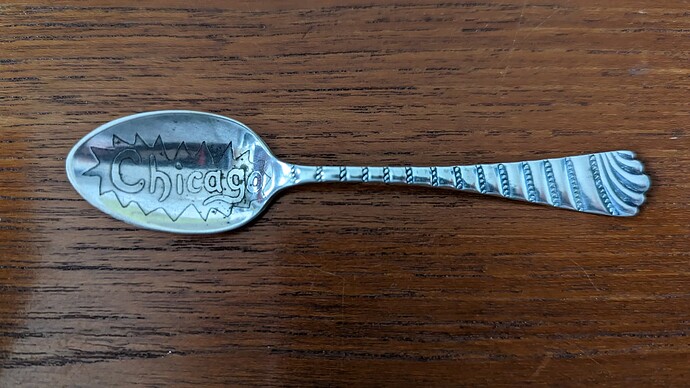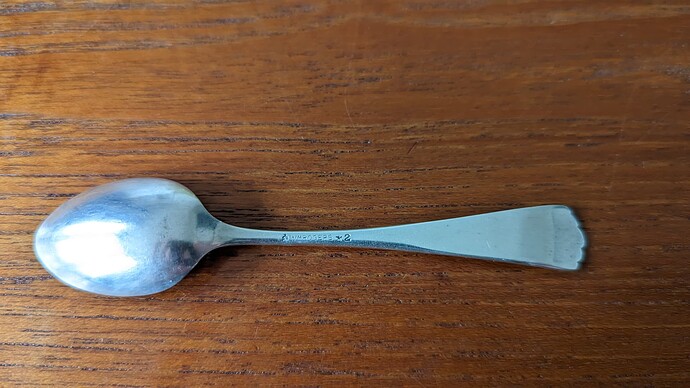 This spoon I tracked down to 1889 through your forum, what I can't figure out is the Chicago part? Any ideas?
https://www.replacements.com/silver-international-silver-san-diego-silverplate-1889/c/43331
I also have this wick trimmer, which I think is (very battered) sheffield plate but I can't quite make out the first mark and searching "two pretzels" has not been fruitful

I'd love to be able to date it, at least roughly if possible!